3 years - Bitcointalk Signature Campaign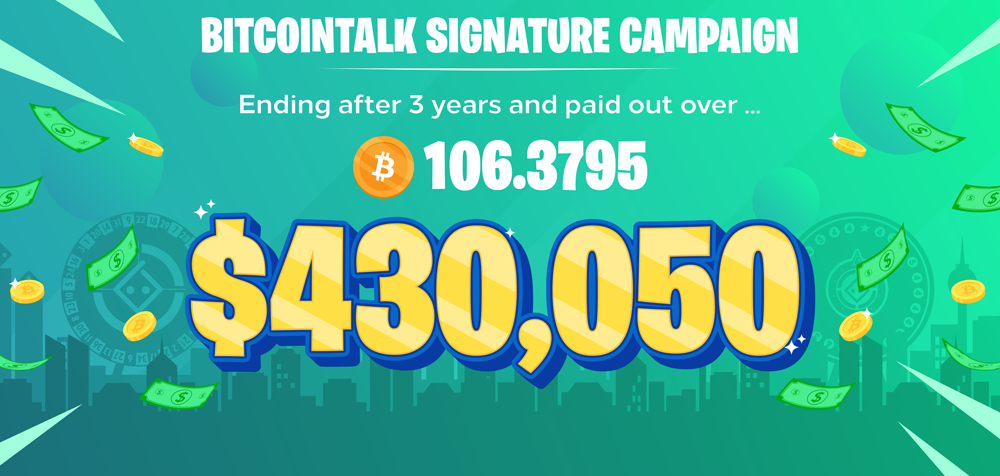 All good things eventually comes to an end in order to make space for even better things. Such is the case with our Signature Campaign that's been running on Bitcointalk for more than 3 years now.
Some statistics
More than 106 bitcoin has been paid out.
USD value of the bitcoin sent out is > $430 000
Special thanks:
A BIG thank you for yahoo6227 that's been managing it for all this time! Feel free to use his services on his thread as he comes highly recommended!
A BIG thank you for all the Bitcointalk members that helped us by wearing our Signature/Avatar!
We will instead be focusing a lot more on community related giveaways and contests in it's place however, so everyone can stand a chance winning instead of only a selected few. Stay tuned for more updated!
Much <3 from the Bitsler team
---