New game launch - "BLAST" !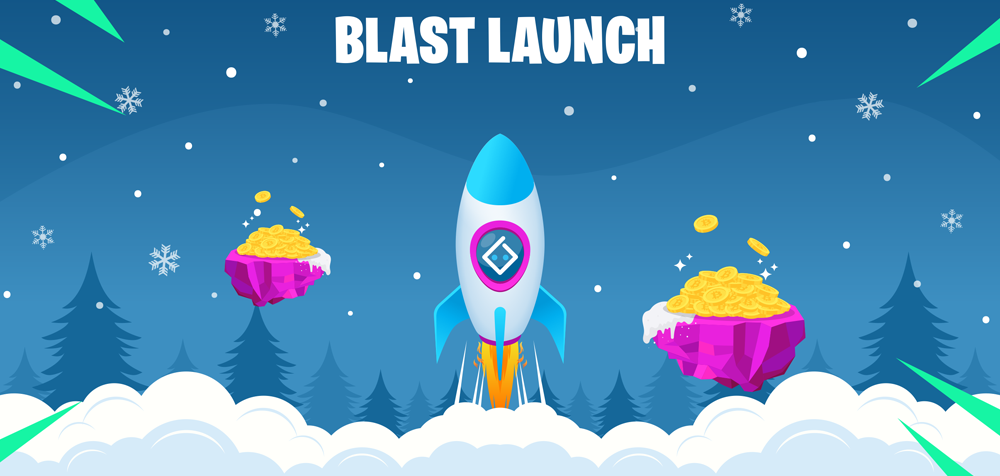 We will soon release our new game Blast! To make this game provably fair, we announce our methods here.
A chain of 1 million SHA512 hashes was generated (starting with a server secret.)
The final hash is:
d3fc772bf79bf90f74c4cfe63b3534cd007f5956ec5d65a189475a3e5e3d7b635b4f0c86d2d69b67f46292f156bbef6f552c62c0e50710860b51854655235cb6
Bitsler will go through the hashes (in reverse order) and use each hash to determine the crash result. So the hash of our first game's hash is the same as our published final hash.
To ensure we didn't pick a hash chain that has some advantage for us, we will use a future bitcoin block hash as "client seed" to generate the final crash results. We will use the block hash of bitcoin block 608891 (around 4:30 AM GMT on Fri 20 Dec 2019.)
The code to generate each crash result is:
$hash  =  hash_hmac('sha512',  $gameHash,  $blockHash);
$number  =  hexdec(substr($hash,  0,  13));
$multiplier  =  98  /  (1  -  ($number  /  (pow(2,52))));
echo  max(100,  floor($multiplier))  /  100;

This blog post will be shared on our social media channels and archived by several archive websites. Therefor we cannot edit the final hash (and therefor hash chain) nor the future bitcoin block number anymore. This makes our new game Blast completely provably fair.
EDIT: Revealed server seed f60ec49a5e50e71df0e57ced59fa90db23b8afd9d5f97dee5e87e0449c5e9cd8b0b6991adbb0db955503d978ee9f669c917ad568f88a0f98bdb06a2e346f5ab7
Link list
---